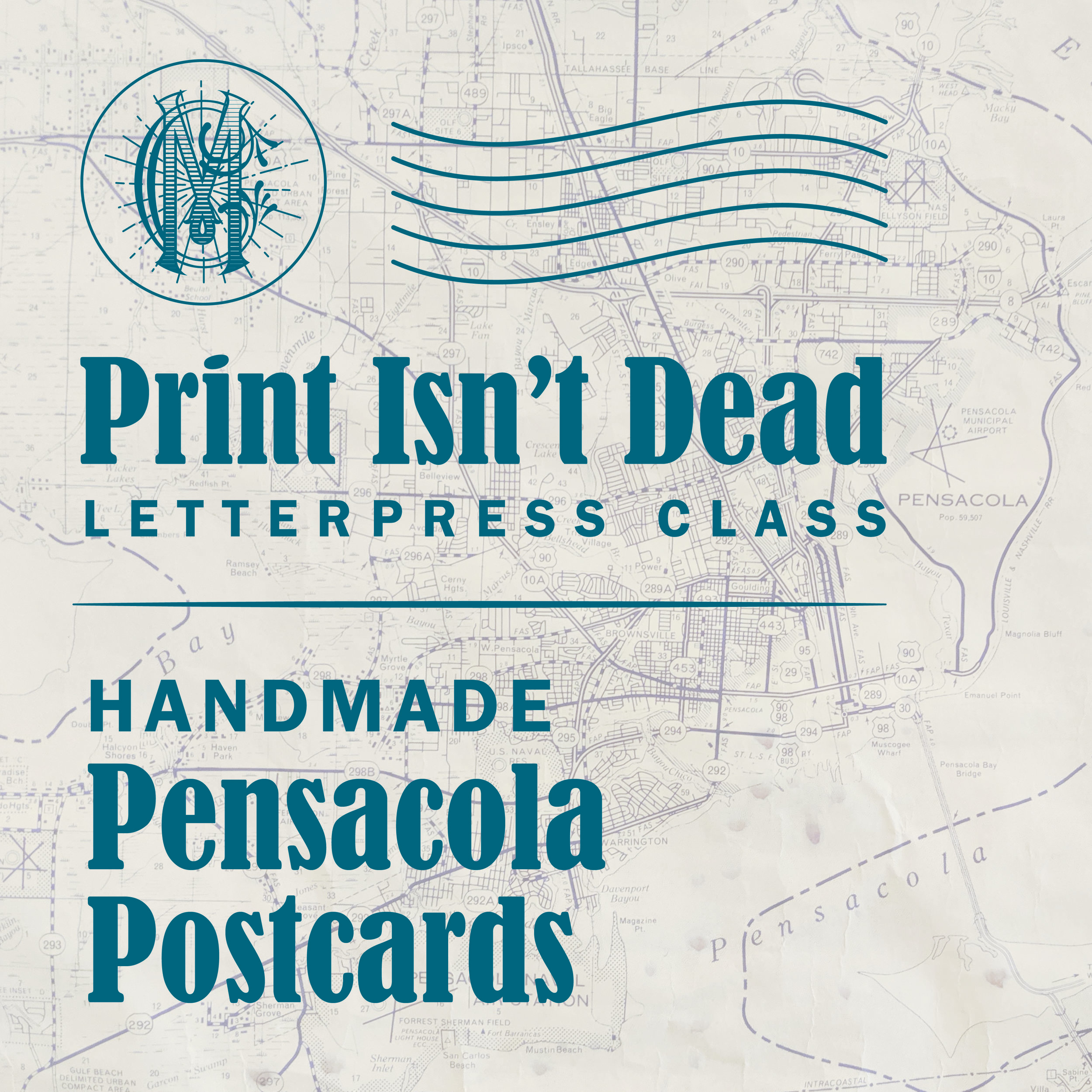 Pensacola Postcard Class
Join us in our print studio, where we show you the process, and give you full access to create something personal and memorable.

In this class, we're printing Pensacola postcards for the summer!
Design, typeset and print your own set to keep and to share.
You'll get:
- A crash course in letterpress printing
- A set of five 6x4.25 postcards printed by you!

Food and drinks are provided. Meet like-minded friends, socialize
and learn together with us.

DETAILS:
July 6th, 5:00pm at Bare Hand Collective
2370 N. Palafox St. Pensacola, FL
All materials provided for you!